About the Directors

IDEE's co-founders and principal directors are Irena Lasota and Eric Chenoweth, who have worked together for 35 years in the human rights and democracy movements.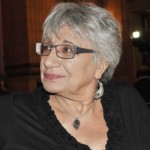 Irena Lasota has been President of IDEE since its founding in 1985 and co-director since 1994. From 1981 to 1989, she was President of the Committee in Support of Solidarity, leading one of the most comprehensive information, assistance, human rights, and international solidarity campaigns in NGO history. As president and director of the Institute for Democracy in Eastern Europe for 30 years, Ms. Lasota provided direct support to the opposition movements in Eastern Europe that brought about the 1989-91 revolutions and the fall of communism and has developed, overseen, and implemented hundreds of assistance, training, and development programs for democratic activists, human rights groups, civic organizations, independent media, trade unions, women, and youth in twenty-seven countries of Central and Eastern Europe and the former Soviet Union as well as Cuba . Many of these programs have become models for other Western foundations and NGOs, including small grant competitions, media support programs, women's training programs, and international solidarity initiatives, most significantly the Centers for Pluralism (see also Programs section at www.idee.org). Ms.Lasota was Editor-at-Large for Uncaptive Minds (1988-97); the editor of Konfrontacje, a series of books on international affairs in Polish (1986-90); co-editor with Eric Chenoweth of El Camino del Solidaridad (1987-88); guest editor of World Affairs; author of numerous articles in Western and Eastern European publications; a freelance journalist for Radio Free Europe; an adjunct professor at Fordham University; among other accomplishments.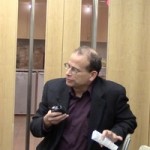 Eric Chenoweth was the founding director of IDEE from 1985 to 1987 and has been its co-director since 1994, overseeing fundraising, publications, and special programs. Among the programs he directed was Civic Bridges in Yugoslavia, which helped civic movements to organize under the Milošević dictatorship, and promoted civil society and democracy in Serbia and other republics of former Yugoslavia. From 1981–88, Mr. Chenoweth was Executive Director of the Committee in Support of Solidarity developing its fundraising, advocacy, human rights, information, and other activities. From 1987 to 1991, Mr. Chenoweth worked in the International Affairs Department of the American Federation for Teachers, where he directed the Education for Democracy/International project, and from 1991 to 1993 in the International Affairs Department of the AFL-CIO, before returning to work full time for IDEE. From 1988 to 1997, he was editor-in-chief of Uncaptive Minds, a journal of independent opinion and analysis featuring democratic activists, thinkers, and journalists in the region and at IDEE he has edited all of its other English-language publications. Since 2005, Mr. Chenoweth has also worked as a consultant for the Albert Shanker Institute, working on a variety of projects, including as principle author of the Democracy Web, which includes 12 chapters on basic principles of democracy and 36 country studies. Mr. Chenoweth has written and published widely on Eastern Europe and democracy issues (see Eric Chenoweth's Articles).